End of Month Special Thanksgiving/ Children Dedication Service.
April 30 @ 7:00 am

-

11:00 am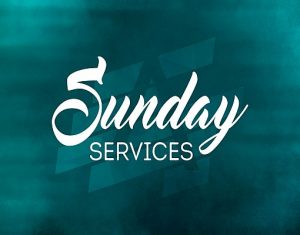 Sunday the 30th of April 2023 is our  Wonder Sunday and also doubles as our End of Month Special Thanksgiving/ Children Dedication Service.
First Service:                 7:00AM
Second Service:            9:30AM
In everything give thanks; for this is the will of God in Christ Jesus for you

1 Thess 5:18 (NKJV)
This special miracle service is set apart to address the following among others: Next levels order of breakthroughs, divine speed, breaking generational curses, Winning invisible battles, restoration of total health & Many more.
Generational curse
A generational curse simply means a level of spiritual captivity, oppression, defilement or affliction that is passed down from one generation to another.
The Bible tells us that the sin of the parents can cause that same pollution to be handed down to their children:
"Our fathers have sinned, and are not; and we have borne their iniquities." – Lamentations 5:7
What happens is that not only is the uncleanliness handed down, but demons move right in and take advantage of this, often at a very young age in a person's life (often before birth). The person then goes throughout life struggling with the same bondages that their parents struggled with.
Generational curses manifest in diverse forms; sometimes, as a stubborn sin or a seemingly intractable pattern of failure, all because of one of their family member's sin that has brought a curse on the entire lineage.
Generational curses may be self-imposed or it may come from any of these sources:
Through God Himself
 Acts of disobedience
Acts of treachery
Injustice to the weak or helpless
Illicit or unnatural sex
Perjury
Preaching false gospel
Idol worship
Unscriptural covenants
Occult participation
Biblical Examples of Generational Curses:
Genesis 3 – Adam and Eve sinned and introduced sickness, death and murder into their family, Not long after that original sin, Cain murdered his brother Abel while humanity in general, still deals with Adam's sin and the resulting curses.
Genesis 9:18-10:32 – Noah's drunkenness led to his son Ham dishonoring him. As the result, an entire linage of people was and is still under a curse in the land of Canaan.
Genesis 16 – Abraham went against God's will for him and fathered a son in the flesh; this robbed the birthright from the firstborn son, which went on for the next three generations, and in the next five generations the youngest prospered instead of the oldest.
Genesis 20:1-2 – Abraham lied to Abimelech about his wife and a spirit of lying and deception manifesting in his children. Jacob lied to his father concerning his birthright. His sons in turn lied to him about the disappearance of Joseph.                                                                                                                                                                                                                                           2 Samuel 11 – David, the man after God's own heart fell into sexual sin with Bathsheba. He committed adultery and then had her husband Uriah murdered to cover up his sexual sin. As a result, we see a history of incest, rape, rebellion and womanizing in his children.
The price for generational curses has been paid!
The good news is that once you accept Jesus, the transference of bondage stops from your ancestors by means of generational curses. You can no longer receive spiritual bondages in this manner from your parents once you accept Jesus!
Christ was made a curse, so we can be freed from the curses that sin (both our sins and those of our forefathers) has brought us. Galatians 3:13, "Christ hath redeemed us from the curse of the law, being made a curse for us: for it is written, Cursed is every one that hangeth on a tree:"
Once you become a child of God, no longer will the sins of your forefathers cause curses to transfer into your life: Jeremiah 31:29-30, "In those days they shall say no more, The fathers have eaten a sour grape, and the children's teeth are set on edge. But every one shall die for his own iniquity: every man that eateth the sour grape, his teeth shall be set on edge."
In this service, God will be breaking all generational curses at work in the lives of all in attendance.
THANKSGIVING
Thanksgiving is the expression of gratitude, especially to almighty God. One of the great commandments is to give thanks to God, for all he has done for us. According to Psalm 100:4, we are to "enter into his gates with thanksgiving, and into his Courts with praise; be thankful unto him, and bless his name".
It is also giving thanks to God for many blessings which should not be limited to only good times but also bad times thereby giving us the opportunity to demonstrate our faith in God.
Thanksgiving is a very important subject in the Bible. There are numerous scriptures on thanksgiving in both the Old Testament and in the New Testament.
The Book of Psalm in particular is full of such verses:
Psalm 95: 2 says, "Let us come before His presence with thanksgiving; let us shout joyfully to Him with psalms"
Psalm 107: 21-22 says, "Oh, that men would give thanks to the LORD for His goodness, and for His wonderful works to the children of men! Let them sacrifice the sacrifices of thanksgiving, and declare His works with rejoicing"
The New Testament also contains similar verses on thanksgiving such as:
Colossians 4: 2 enjoins believers to "continue earnestly in prayer, being vigilant in it with thanksgiving"
Ephesians 5: 20 says to give thanks always for all things to God the Father in the name of our Lord Jesus Christ.
BENEFITS OF THANKSGIVING:
God sees you as a grateful person
 So Jesus answered and said, 'Were there not ten cleansed? But where are the nine? Were there not any found who returned to give glory to God except this foreigner?

Luke 17:17-18 (NKJV)
It gives you access into God's presence.
Enter into His gates with thanksgiving, and into His courts with praise. Be thankful to Him, and bless His name. For the LORD is good; His mercy is everlasting, and His truth endures to all generations

Psalm 100:4-5 (NKJV)
 It ignites joy in you and creates an atmosphere for the supernatural.
The LORD is my strength, my shield from every danger. I trust in him with all my heart. He helps me, and my heart is filled with joy. I burst out in songs of thanksgiving.

Ps 28:7 (NLT)
It positions you for more blessing.
Then out of them shall proceed thanksgiving and the voice of those who make merry; I will multiply them, and they shall not diminish; I will also glorify them, and they shall not be small. Their children also shall be as before, and their congregation shall be established before Me; and I will punish all who oppress them.

Jer 30:19-20 (NKJV)
Thanksgiving magnifies the blessings of the Lord in our lives.
Thanksgiving is a unique way of witnessing to those around us that our God is dependable.
It is right to give thanks to God – Psalm 92:1
It keeps our lives clear of darkness, anxiety and sin
It draws us closer to God
It unlocks many doors
Whenever thanksgiving goes up, showers of blessings automatically comes down
As we give thanks to God in these services, God will be placing a seal over the blessings He has bestowed upon us in the month of april. The power of God in these services will be ushering you into your realms of all round rest. Every affliction/oppression over your life shall be finally terminated! Come expecting the reality of that your long-awaited testimony/testimonies as you encounter the divine power of God in the course of this services.
We are all required to come along with at least four souls, our new coverts, other invitees and our family members for this life-transforming service.
Jesus is Lord!!!