Prophetic Entrance  Service
June 4 @ 7:00 am

-

11:00 am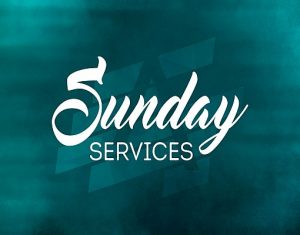 Sunday the  4th of June 2023 shall be our Prophetic Entrance  Service. 
First Service:                 7:00AM
Second Service:            9:00AM
Remember ye not the former things, neither consider the things of old.  Behold, I will do a new thing; now it shall spring forth; shall ye not know it? I will even make a way in the wilderness, and rivers in the desert. (Isaiah 43:18-19) KJV
For Zion's sake will I not hold my peace, and for Jerusalem's sake I will not rest, until the righteousness thereof go forth as brightness, and the salvation thereof as a lamp that burneth. And the Gentiles shall see thy righteousness, and all kings thy glory: and thou shalt be called by a new name, which the mouth of the Lord shall name. Thou shalt also be a crown of glory in the hand of the Lord, and a royal diadem in the hand of thy God. (Isaiah 62:1-3) KJV
New begining means a fresh start, to begin on a new slate. We have all at some point experienced setbacks and failures in our lives. Sometimes we allow these mistakes, these setbacks and failures to enslave us to the point that we never enjoy the full Christian life that God has given us to enjoy.  The good news is that God says, "I want to do something new in your life. I want to give you a fresh start, a new beginning." This news is a major element of our Christian faith – to start afresh and have a new beginning with God. New beginnings come to those who step out in faith. To change anything in your life by the power of God takes faith – Matt. 9:29.
As we step into the new month of June, it is only right that we rededicate our lives and affairs to the God of new beginings. As we take part in this service we will be receiving grace to begin afresh and aright with God, esppecially in areas of our lives where we have previously experienced losses, failure, disappointments, digrace, shame, stagnation etc.
All of the blessings upon this Commission shall be released upon all worshippers, granting everyone of us access into the realm of unstoppable breakthroughs in life. No one in this Commission shall be stranded, grounded or suffer anymore setback in life again.
Come expecting divine encounters via His word and Prophetic Blessings.
Ensure that you come along with your converts, invitees and other loved ones as well as your Operation Hit your Targets converts to partake of the wonders that await us in this service. Jesus is Lord!
JESUS IS LORD.